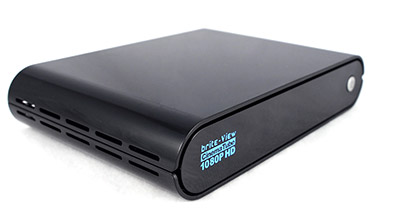 I recently received something that would make a great holiday present for just about anyone, a
CinemaTube
! It's a Full 1080p HD MultiMedia Player! It plays multiple video formats! This is great for a college student, like me! I am happy with my CinemaTube, it's really cool. I just plug it into the tv and into whatever format I wish to watch and it shows on my tv! It's way better than trying to watch videos on a small computer screen.
WIN! THIS GIVEAWAY IS CLOSED!
CinemaTube
is generously providing one lucky person a CinemaTube of their own!
To enter: Go to
CinemaTube
and tell me why you want one.
(Make sure your email address is in the comment or is easily accessible via your blog profile or blog itself. I need to be able to contact you!)
This entry is mandatory, if you do not do #1, you cannot do the "extra" entries. Comments like "enter me" will not be eligible!
Extra Entries
For each extra entry please post an additional comment!
1. Follow
me
on Twitter and Tweet about the contest (post link in comment).
2. Blogging about the contest (post link in comment).
3. Follow my blog and tell me (or tell me if you already are).
4. Subscribe to my blog's feed and tell me (or tell me if you already do).
5. Add my blog button to your blog (leave blog link).
6. Enter another one of my contests (Come back and tell me which one. You can get only one extra entry, no matter how many different giveaways you enter.)
Giveaway ends on December 15 at 11:59 pm EST.
The winner will be chosen via random number generator the next day and notified by email. If I don't hear back from the winner within 48 hours of sending the winning email, I'll pick another.
GOOD LUCK!
*Open to US residents only
Disclaimer: I received a free CinemaTube for this review.